IRDI System Inc. was founded in August of 2010 to manufacture infrared communication equipment in hydrogen enriched environment. Since then, the company has remained focus in this area but has expanded its product lines to better serve the fuel cell industry.
Our equipment serves the fuel cell industry and meets the gas filling requirement per the Society of Automobile Engineering SAE J2799/J2601standard.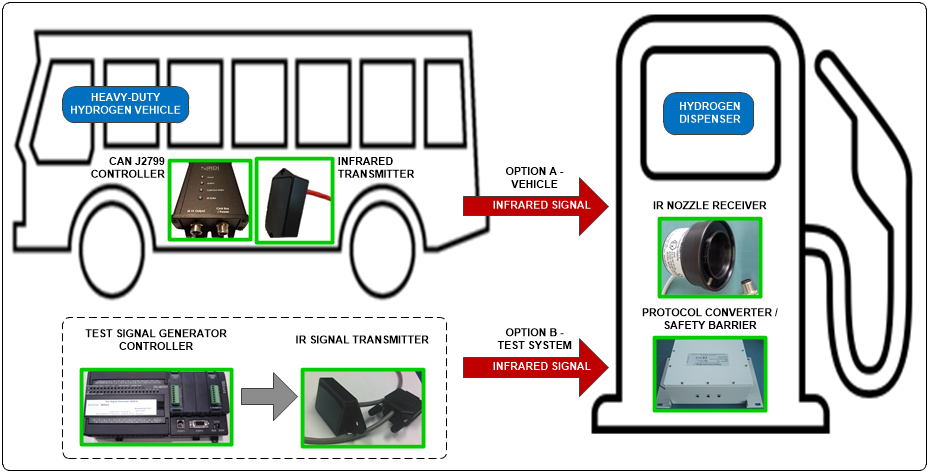 Management and Key Personnel
IRDI System Inc. has key personnel in the areas of electrical, software and mechanical engineering. In addition, IRDI System Inc. possesses certification expertise regarding many regions of the world including North America, Europe Japan and Korea.
We are deeply committed to providing our customers with quality products. In 2011, we established a separate Quality Assurance department to maintain and further these high standards.
Our products are maintenance free. However, in the unlikely case that troubleshooting is required, we provide customer support through our QA department and engineering staff.